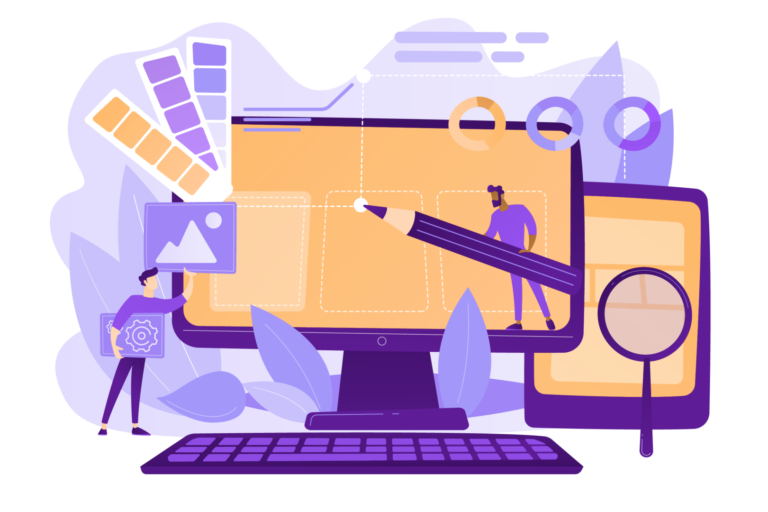 We are web specialists who guide you with every step from custom website design & development to conversion results.
Variety of Website Designs
At CreateWP Web Studio we design a variety of websites. 
Single Page, Magazine websites, E-commerce websites, Blog Websites, Portfolio websites, Landing pages, Listings websites and much more. 
Our Website Design Process
1. Getting website requirements
Our WordPress web design process begins with a sitdown with you.
During this, we would need you to complete a brief and provide information on functionality and what you want your site to achieve within the context of your business.
This would act as the base for research and aid us in formulating a detailed strategy.
From our end, we would provide suggestions on design, cosmetics and other relevant features before we start working on your site.
2. Website Planning
Once we know the site's goals, we can define the scope of the project. I.e., what web pages and features the site requires to fulfill the goal, and the timeline for building those out.
As part of the scope planning session we also define the sitemap, defining how the content and features we defined in scope definition will interrelate.
3. Webiste Content
Now that we have a bigger picture of the site in mind, we can start creating content for the individual pages, always keeping search engine optimization (SEO) in mind to help keep pages focused on a single topic.
4. Webiste Visual Design
With the site architecture and some content in place, we can start working on the visual brand.
We start by putting together a moodboard and from here once a moodboard is defined we goto the work by first creating wireframes of the various key pages of the website.
Once wireframes and user flows are approved we continue with the designing the homepage to define the look and feel before we continue with a category page and a single page.
5. Website Development
In this stage, we will continue to build your custom WordPress (Content Management System) website with custom functionality to suit your business needs. 
We will ensure that your website functions and runs smoothly across multiple browsers and devices.
6. Testing & Launch
By now, we've got all your pages and defined how they display to the site visitor, so it's time to make sure it all works.
Combined with manual browsing of the site on a variety of devices and browsers with automated site crawlers to identify everything from user experience issues to simple broken links.
Once everything's working beautifully, it's time to plan and execute your site launch!
This should include planning both launch timing and communication strategies, for example, when will you launch and how will you let the world know? 
Would you like to know more, please get in touch with us. 
Get a
quote for a website design?
We will help implement your ideas in the most creative way. Get in touch with CreateWP today.
what do our customers say
Create WP offers a super efficient service with a high level of technical expertise. Their support is always very prompt and responsive and they're always happy to assist with resolving any technical issues.
I have used CreateWP to create a number of websites over a number of years> I've found them to listen to what I need, as well as creative and responsive when I've needed some extra help. I strongly recommend them!
We are happy to work with such respected companies!
Elementor Gives More Control Over Layout Elementor gives more control to help you with controlling the various page elements, the…