Welcome to CreateWP Web Design Studio
CreateWP Web Design Studio is here to help you with your website needs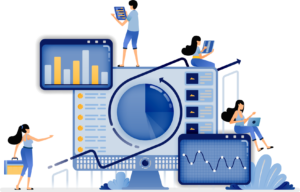 CreateWP is a web design studio based in Adelaide. We build websites with your business goals in mind and we build a website that works for your business.
We offer professional & creative WordPress website design, website development and website analytics services.
CreateWP Website Studio builds custom website themes for WordPress that will help you deliver the best content as quickly as possible to your audience. Combined with our Google Analytics background, you will be able to see the return on your investment. 
what do our customers say
Create WP offers a super efficient service with a high level of technical expertise. Their support is always very prompt and responsive and they're always happy to assist with resolving any technical issues.
I have used CreateWP to create a number of websites over a number of years> I've found them to listen to what I need, as well as creative and responsive when I've needed some extra help. I strongly recommend them!
We are happy to work with such respected companies!